Summer Style: Lace Wedding Dress LookBook
Lace is all the rage, ladies! Looking for the perfect bohemian flair? Choose Lace! Looking for a traditional dress with vintage vibes? Choose Lace! Looking for a sexy, sultry, bodice? Choose Lace! Okay, okay, you probably get the picture by now. When choosing a wedding dress, you can never go wrong with lace. Lace is so versatile and can be worn in so many ways! It can make a dress feel vintage, it can make a dress feel bohemian, and when styled the right way with the right silhouette, it can even make a dress feel modern! Lace is a classic adornment that many brides choose for their wedding day style, and we LOVE the lace trend. Many women are opting out of poofy tulle ballgowns and instead, going with a relaxed lace look for their special day. And you can too! Check out our Summer 2018 Bridal Fashion LookBook with this Nothin' But Lace theme! This digital lookbook is sure to give you the inspiration you need to pick out a beautiful bridal gown for your wedding day.
Lace Back
A lace back adds the perfect touch to any wedding dress. It adds drama to the back and is sure to wow your guests! Check out these beautiful lace looks!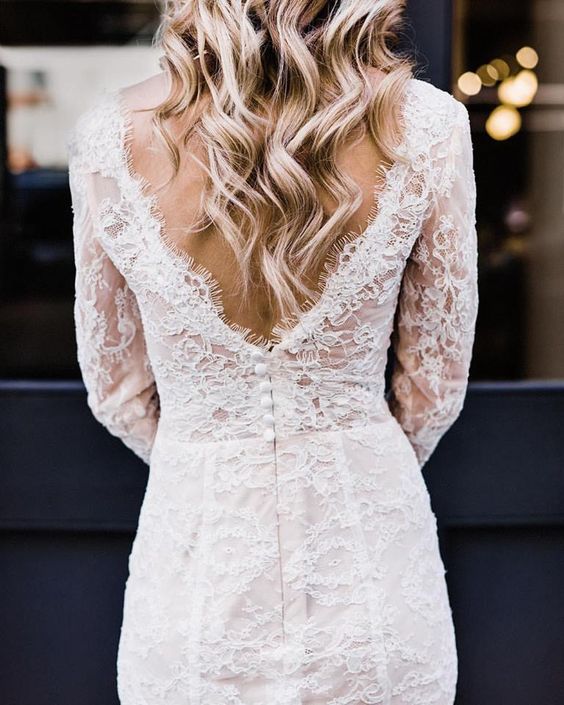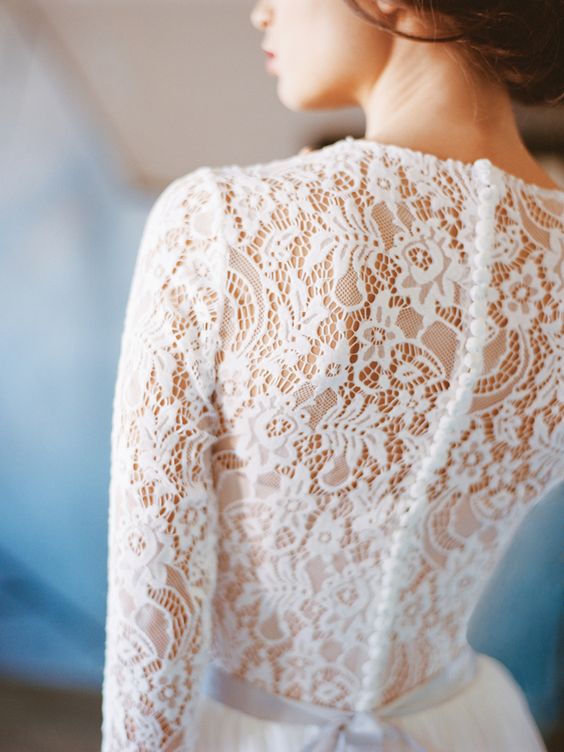 Lace Sleeves
Lace sleeves are reminiscent of antique and vintage wedding dresses, a classic and timeless style many brides choose to wear for their big day. Scroll through these photos for lace sleeve inspiration!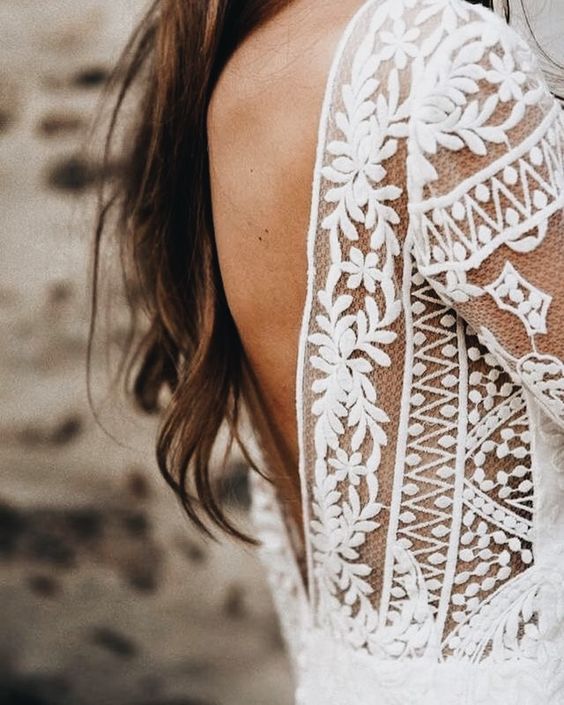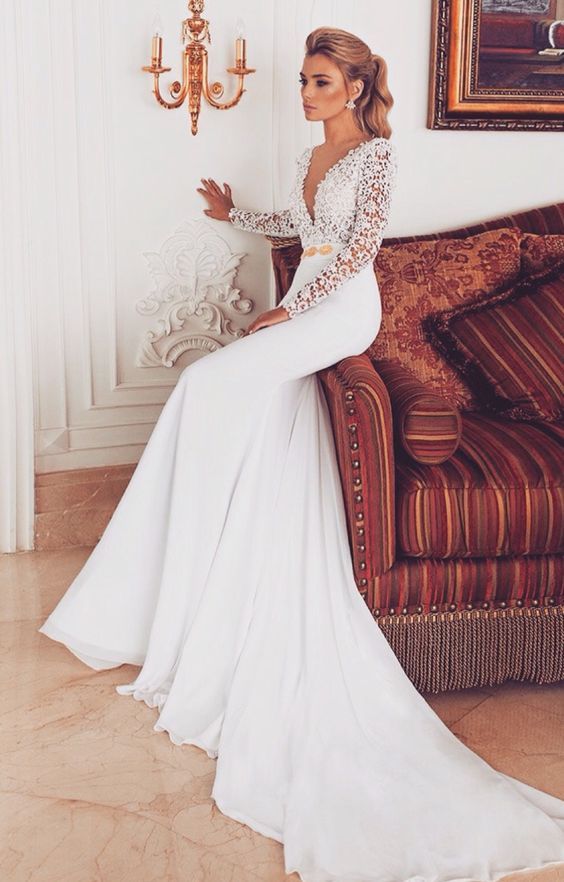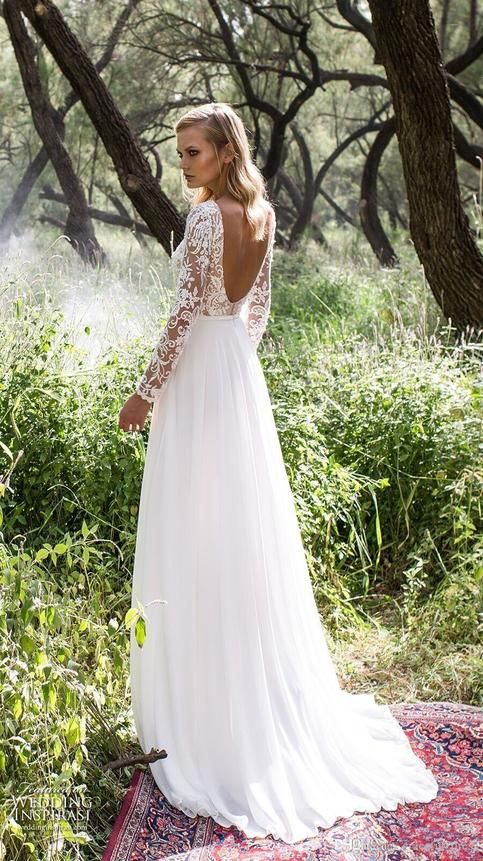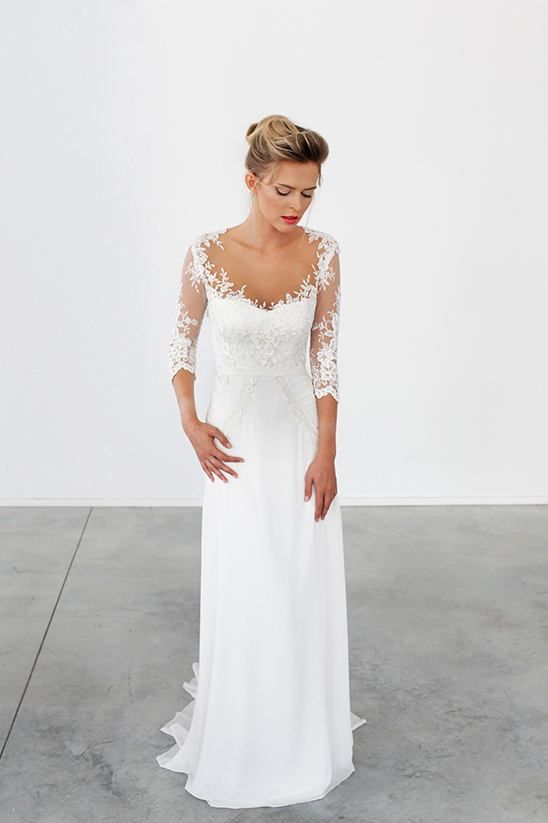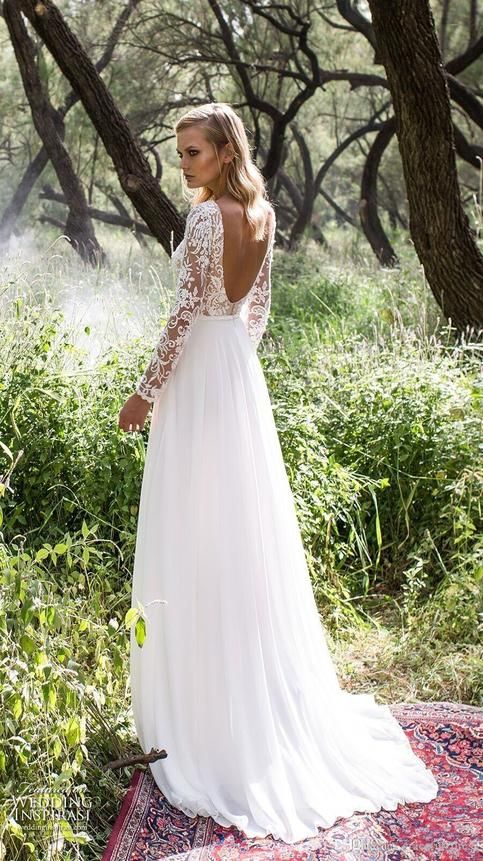 Lace Trains
Lace trains add the perfect touch of drama and flair to any wedding day look. Choose any length for a timeless look, reminiscint of the royals tying the knot in the famous Windsor Chapel!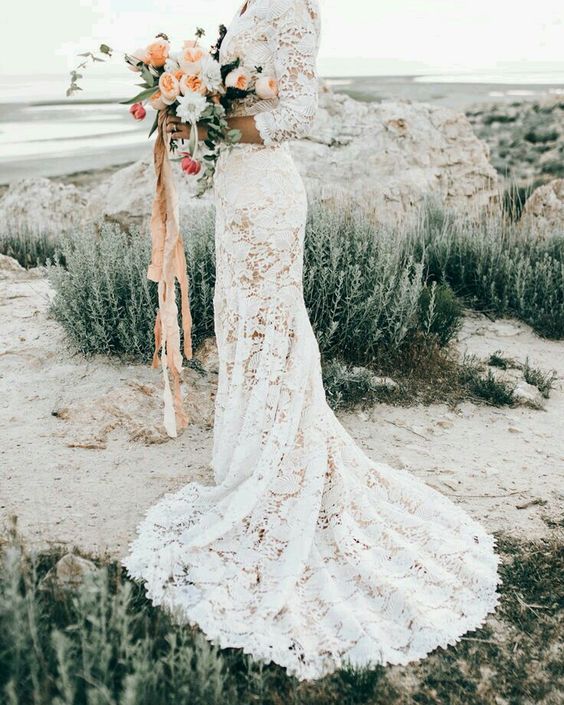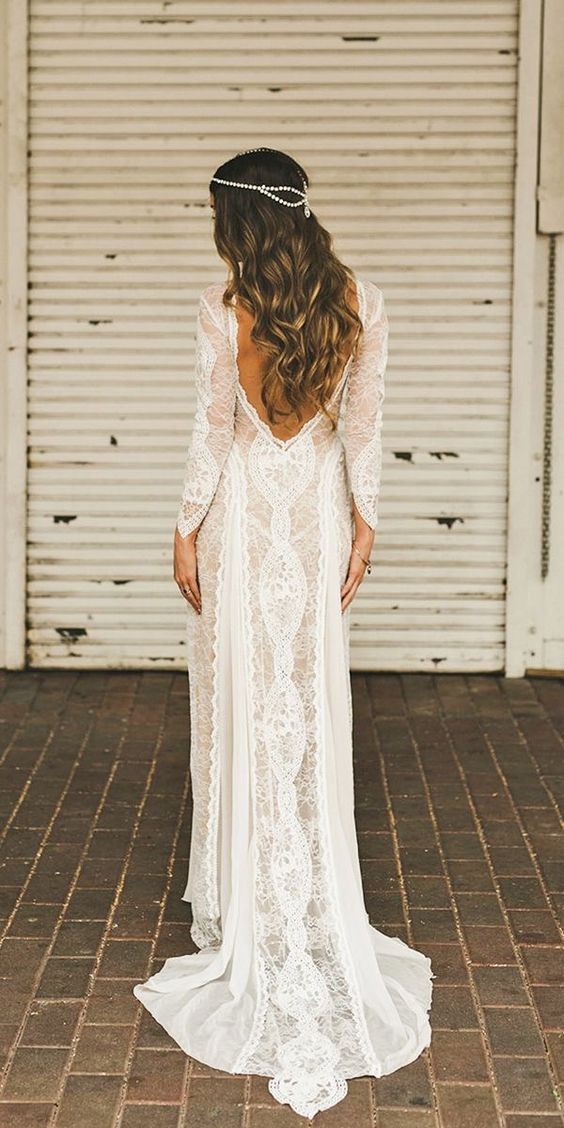 And there you have it! Our favorite lace dresses. Scroll through this album below to check out some more of our favorite dresses decked out with lace. Lace is a classy and timeless style that any bride-to-be can pull off. Nothing tops off a dress better than lace! PS...Looking for a place to find gorgeous lace dresses? Check out Grace Loves Lace!